To screen and nominate judicial applicants; evaluate the performance of judges and make evaluation information and recommendations available to the voters; and conduct studies and make recommendations to improve the administration of justice.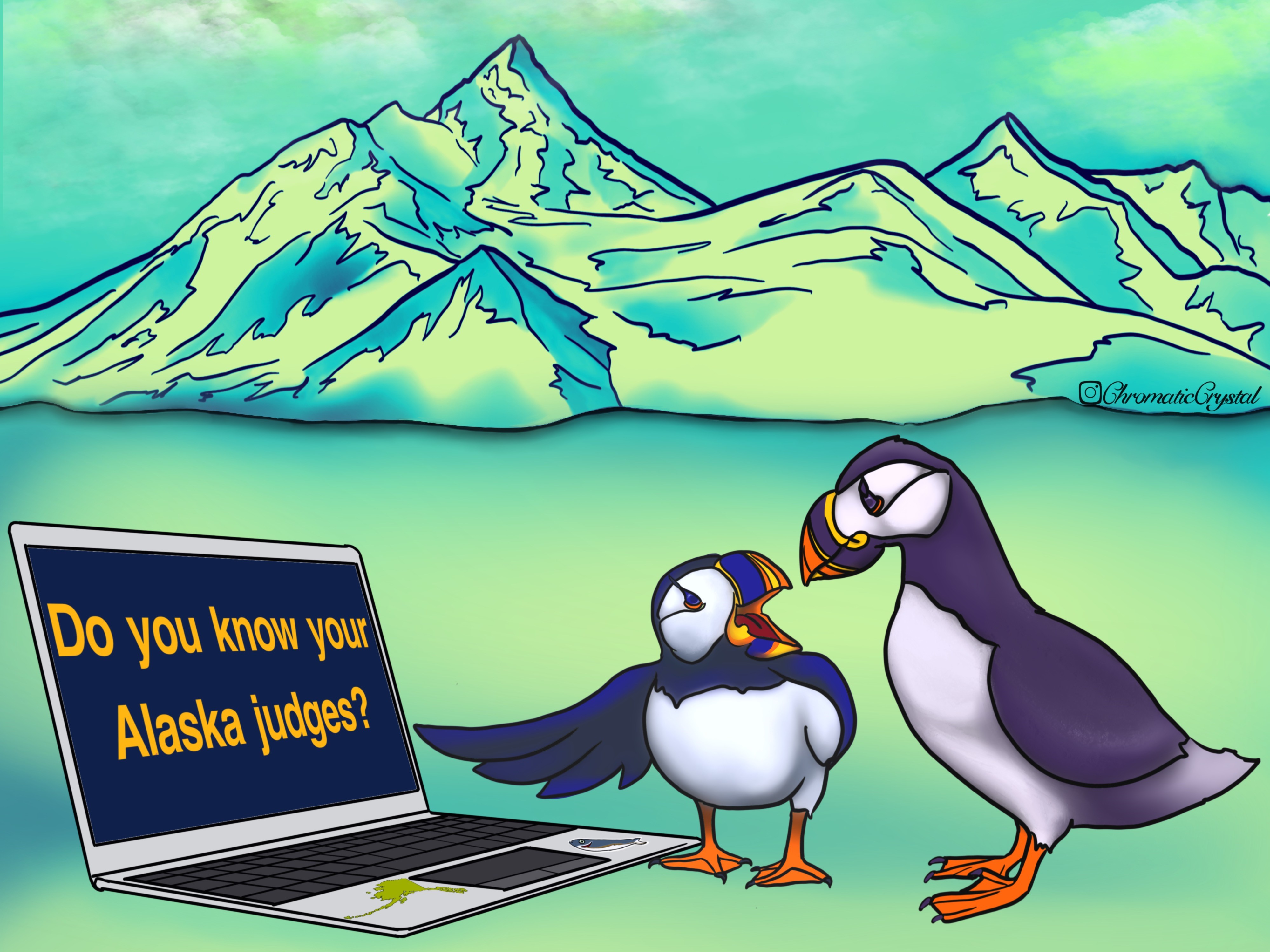 * * Election Information * *
Judges on the Ballot
This November, 29 of Alaska's judges will be on the ballot and the voters will have to decide if they should stay in office.

As part of its duties, the Judicial Council has conducted performance evaluations for each judge on the ballot, and made that information public here.

Announcements
Current Judicial Vacancies